After 3 weeks at my brother Bill's at Lake Rotoma I'm now back in Christchurh for a week or two, depending on when and where the snow arrives. The ski fields have very little on the mountains at the moment but there is snow in the forecast for this coming week, Mt Hutt and Cardrona are supposed to open next weekend, there is more snow in the forecast for the Wanaka region, if so then I'll be heading down to Wanaka on the 14th/15 June.
My ski field Treble Cone is not planning to open till the 25th June, but they are forecast to get the most snow, almost every day during the week with over a meter forecast so hopefully it will open earlier. 50cm is forecast for Mt Hutt and Cardrona so if Hutt opens I'll probably ski it on the way down to Wanaka. It'll be good to be ski-in again :-).
While at my brother Bill's in Rotoma we fished almost every other evening at Lake Okataina, I didn't have much luck catching fish, I lost a good one and got some knock's I did finally catch one during the last week, photo below 🙂 My brother caught about a dozen and we had fish pie a few times during the 3 weeks.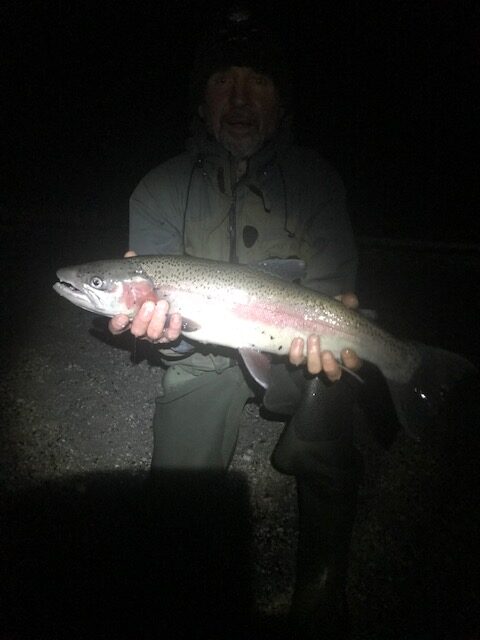 It was nice fishing and wading into the lake to the waist, some nights it was raining which is a good time to fish but mostly it was a clear night which was nice to fish under the stars.
We did fish Lake Rotoma a few nights and had some nice sunsets below.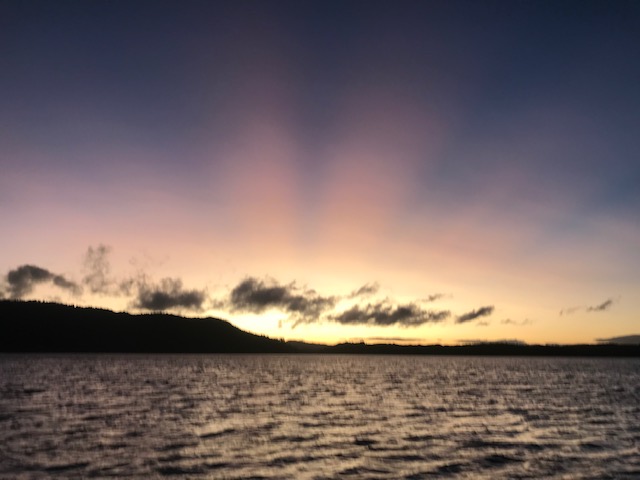 But the main reason I was there was to finish off the landing's and step's to the back and front door's as well as concreting them and and the pathway's. Below are some photo's of the job done.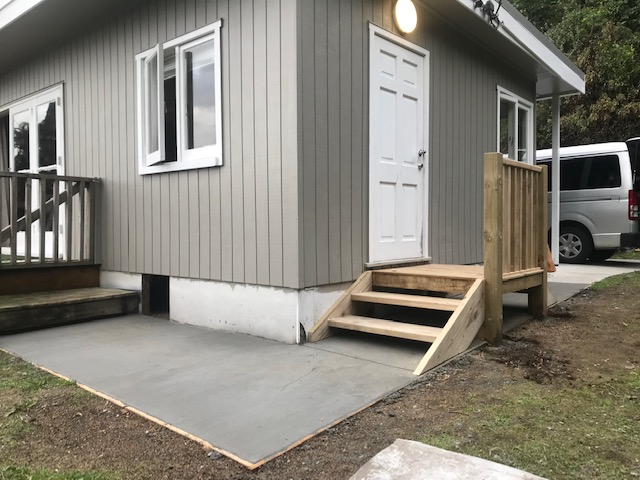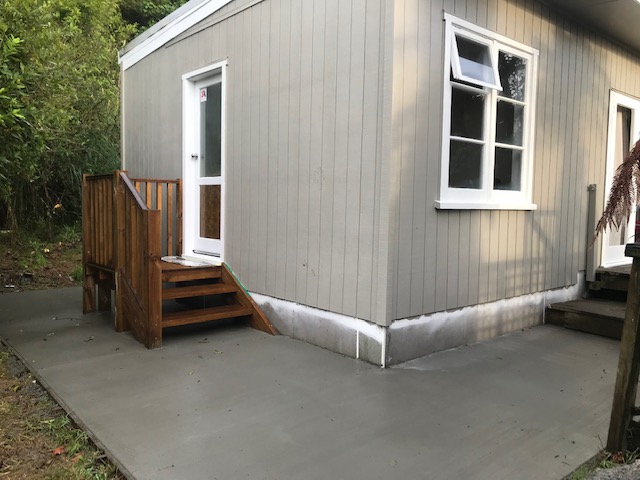 As always it was good to see the concreting done, we were going to hire a pump to pump it in, with me 71 and my brother 67 it would be to much to barrow it round. The guy who was supplying the concrete came to view the job and asked how much the pump was to hire, $800, he said his men would barrow it around and finish it off for the same price, so we said YES, that would be goooooooooood, so they did it and saved us all the stress and strain of doing it all and they did a GR8 job.
Below is a photo taken from my brothers deck of Lake Rotoma,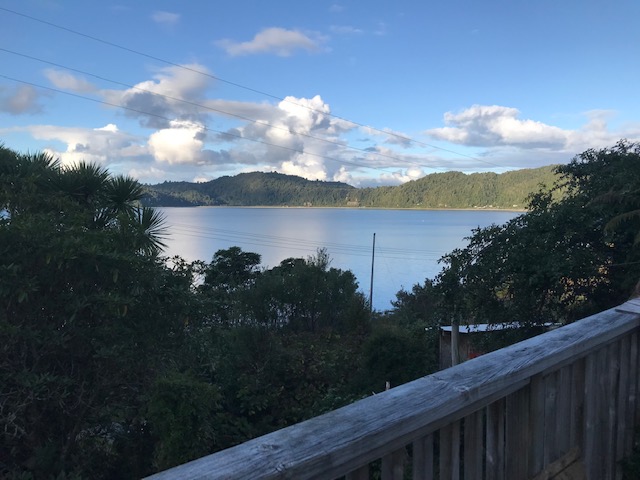 I'm now at my brother Gary's for the weekend in Amberley before going to Kirsten tomorrow for a weeks work on her house, Kirsten goes to Germany to visit family on the 11th which is the same day being Gary's 70th so I'll be back here next weekend for a family and friends celebration of his special day then it will be back to Wanaka soon after the weekend .
🙂