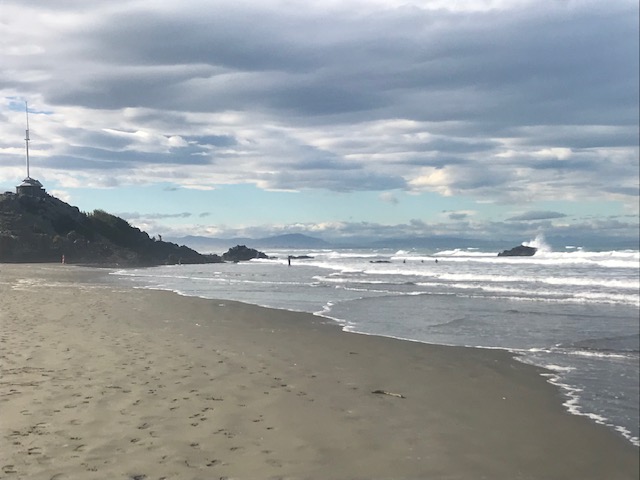 Leaving Sumner beach behind last Friday I was on my way to Canada having a family weekend at my brother Gary's in Amberley before flying out on Monday 20th. I had my International pre departure covid test on the Saturday and Sunday got the all clear to go with a negative. test
Monday Gary drove me to the airport and I got the first of 4 flight's, Christchurch to Auckland, the plane was half full then the flight Auckland to Sydney two hours later was a mission, finding out I had to download a App and fill in a form on the app so I could enter Australia even though I was in transit for 3 hours at the departure gate for the Vancouver flight. The plane was half full and was a hour late leaving due to the very slow processing of the passengers which was good for me as it gave me time to do what I had to do to get on the flight.
The plane was full going to Vancouver and it was a nice smooth flight good food and movies to watch. Going through the immigration was smooth and quick, they did random arrival testing of passengers, I wasn't picked for a test and I went straight through, no bag checking and walked to the Canada line for a train to Downtown Vancouver where I stayed for the night.
The next day I was up early to get the 9-30 domestic flight to Trail which takes a hour 15. About 15 mins into the flight the right engine of the 11 seater plane stopped leaving us flying on one engine, 5 min's later the pilot said there was a oil issue with the engine so they switched it off and we were now going back to Vancouver, when we came in to land there was 5 fire engines waiting with flashing lights for us but thanks to some good flying the pilot's landed it smoothly :-), to a lot of cheers and clapping from us on the plane. A hour later we were on another plane and on our way again landing safely in trail.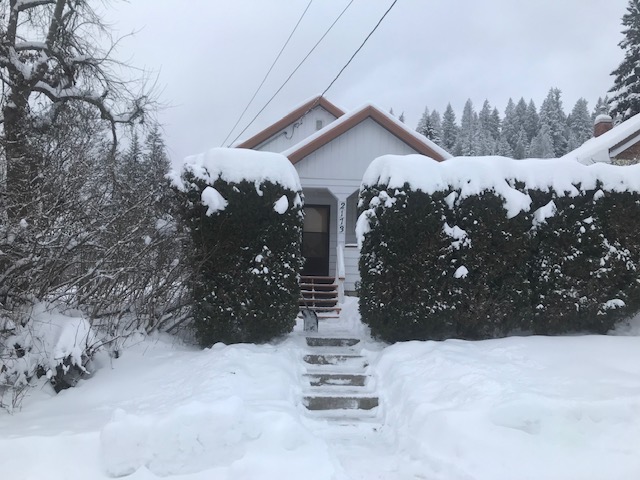 My friend Dan picked me up and took me 15 K's up the mountain to Rossland where I'm living for the next 3 months in the house above. I have been staying in this house for the last 15 years when I come to Rossland every second year. It was nice to see the snow everywhere and will still be on the ground when I leave in March.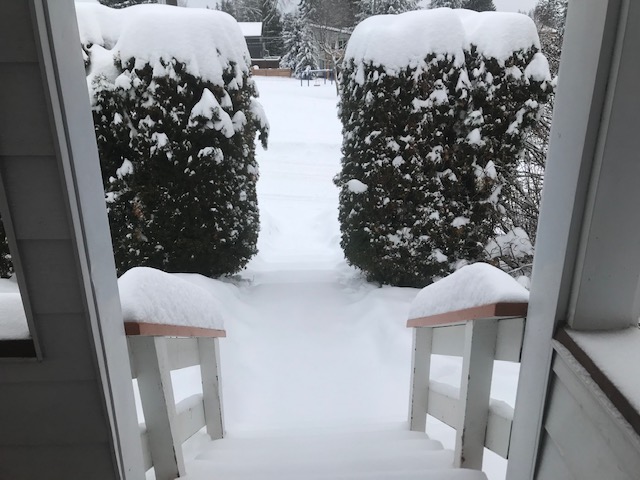 This morning I woke up with fresh snow on the steps and it was opening day with limited runs on the lower lift. after taking the photo I shoveled the snow off the steps and path which I enjoy as it means we will be ski-ing fresh snow up the mountain. It was good to be back ski-in at Red again and catching up with old friends, it also snowed on and off all day.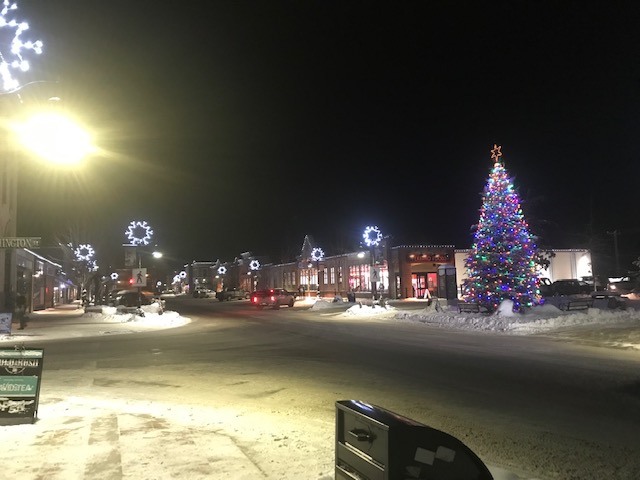 Its also good to be back in this small mountain town, above is the main street with the Xmas Tree and lights and snow everywhere, to me this feels more like Xmas being in the snow, New Zealand is 30 degree's and walking around in Jandle's, shorts and T-shirt, for me it doesn't feel like Xmas and here ski-in on Xmas day is a nice Xmas present, especially if there is fresh powder to be skied.
So that s the latest, nice to have experienced all the travel with its uncertainty and unknown issue's popping up here and there and just going with the flow living in the moment, now I can chill and ski the next three months in this lovely little town in the Kootney mountains living at a 1000 meter's in the snow, 🙂