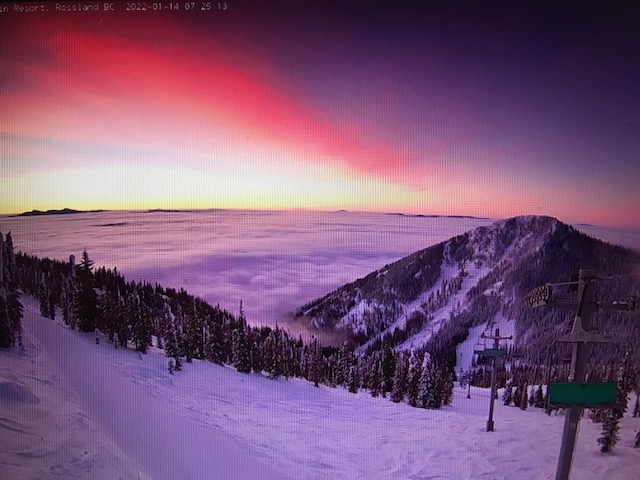 Been here a month now with two months to go :-). Above is a photo taken off Red's web Cam last Friday as I was having my breakfast at home and getting ready to head up the hill.
It is of the Paradise chair with the North face of Mt Roberts on the right which I've mentioned in previous posts is a Back country mountain we hike up and ski down to the Lift at the bottom of the south facing Paradise ski area.
The cloud is a Inversion layer which has been around for the last week on most days, it is colder under the cloud than it is up on the mountain which has been on average 0 to -5.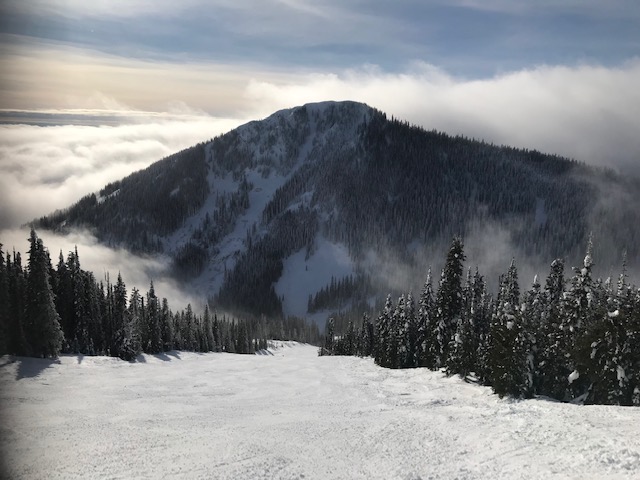 Another photo of Mt Roberts with me standing at the top of Southern Belle a groomed run in Paradise. This day was a spring ski-in day, we've had 3 of those in the last week.
There is snow in the forecast for tonight and during the day tomorrow. Then there's a week of sunny weather and more spring ski-in, in January, thanks global warming :-). It seems ages since we had new snow but its only been 7 days.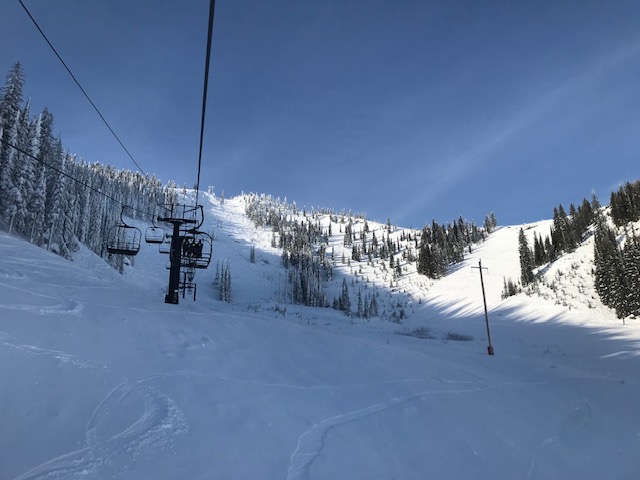 The above photo is the Mother Lode chair which takes skiers to the top of Granite mountain and we turn left to the Paradise ski area at the top.
The run to the right of the lift is called " Lynx line" and is my favorite off piste run and I like to ski it when its 15cm + under 15cm I go to the Paradise ski area. This aspect is East Facing and the wide run on the right is the top of Main run which is the steepest groomed run.
To finish off this weeks post below is a Poem I wrote around 2008 called the "Mother Lode chair". Some people complain the lift is slow, it takes 17 minute's to get to the top.
But its good for a few reason's one is is after ski-in the steep tree run's on Granite its certainly good for a rest, another one is it keeps people away from Red, modern skiers like fast lifts but Red has slow one's 🙂