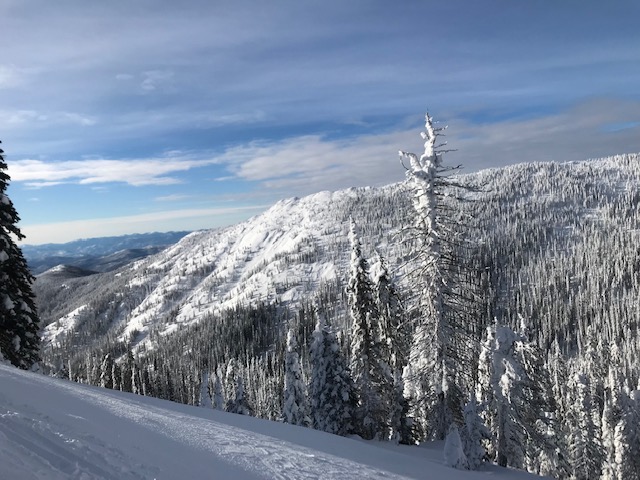 Been here 3 weeks now, since I last wrote we have been ski touring again off the ridge line in the photo. Down through the tree's and also from where I'm standing down to the creek and then we skin back up, for another run, we do 3 runs on our little tour ending back on the Ski field which is behind me at the bottom of the North facing slope.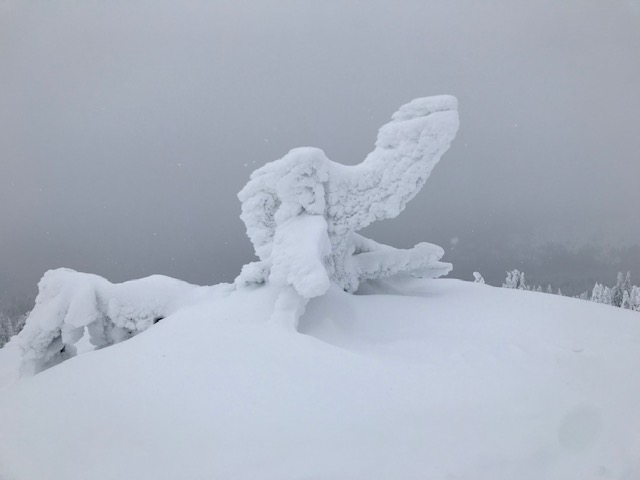 Some people say you walk for 2 to 3 hours just to ski down for 15 minute's a average of 5 mins a run, but walking through the tree's and along the ridge line is very nice seeing all different shapes in Nature caused by the snow on the tree's. Some lovely shapes and images appear, like the Dog image above which is along that ridge above and is one spot where we ski down from. The ski-in down being a bonus for doing the beautiful walk.
The Bonus 🙂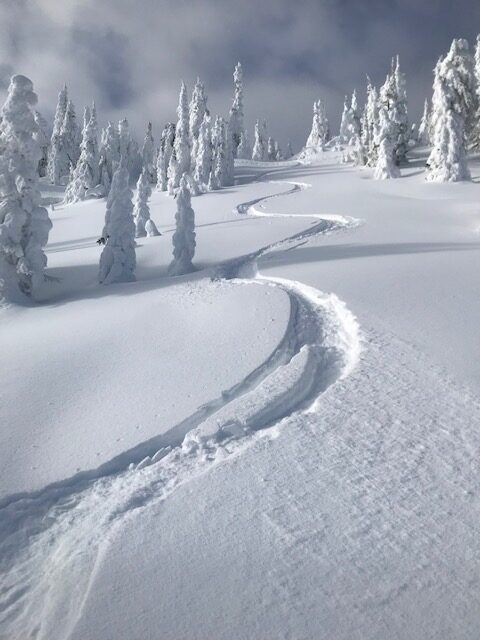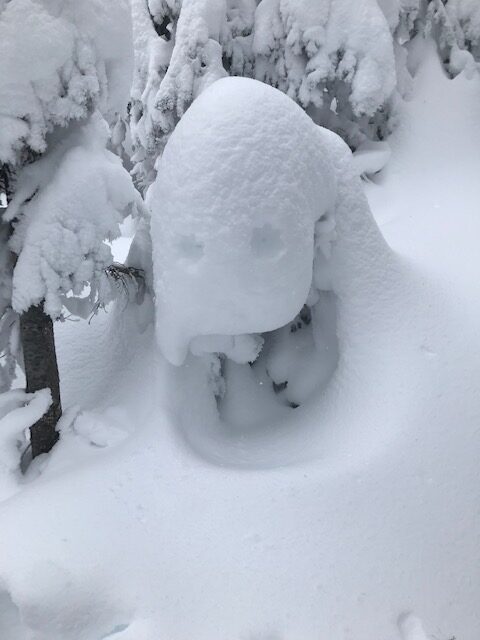 The above shape, shaped by a little wind, sometimes I can't help but put two eye's in it with my ski pole. It's reflecting my happiness and joy at being there.
Another shape below was naturally there without any help from me, we were hiking back up when I came across it laying at the bottom of a tree, ghost like 🙂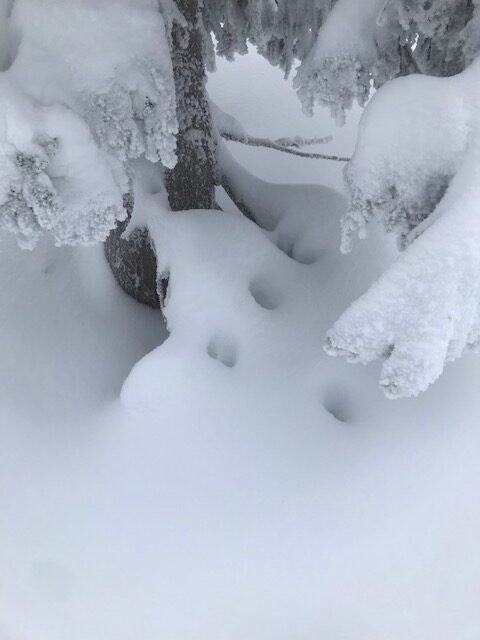 These photo's including the one below were taken during the first 4 days of this third week the last 3 days the weather has changed and so to would these images. It warmed up 2 days ago and yesterday we had 5cm of NZ (wet) snow which does seem to happen during the 2nd week of January during my past visits here. It'll go cold again and well get more dry snow which will create more images.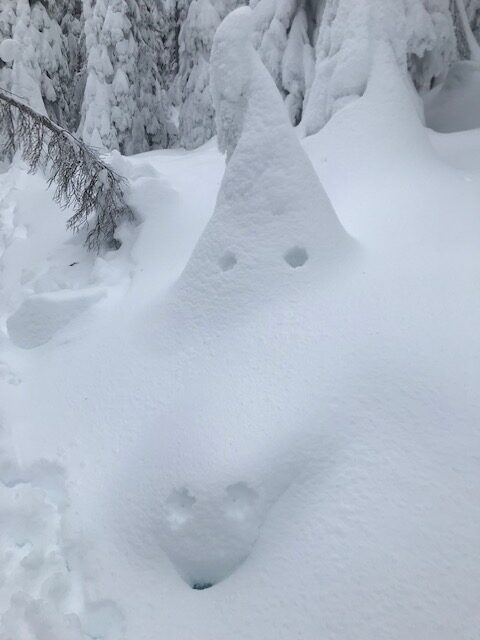 So the last 3 days I've been ski-in within the ski area and after the 5cm of wet snow yesterday it froze overnight so off piste was hard today but the groomers were good.
As for covid in our area, it is in the community. The cafes, pubs etc in the town and on the mountain you have to have a vaccine pass to go into and masks are mandatory and even though there are cases in the town, wearing a mask and distancing is well adhered to. Some places do shut now and then due to staff shortages because of cases or being a close contact.
One lift at Red was closed for two days last week cause there weren't enough liftie's and the Lodge up at the top of the mountain hasn't had a cook for the last 3 days.
Because I have lived in NZ for most of the pandemic I'm used to there being no cases in the community, I feel in a good space here, being vaccinated and wearing a mask and keeping my distance makes me feel safe.
It would be amazing if I came here to Canada then on to the UK in March for four weeks and then back to NZ without catching the virus, I trust my path and feel protected on it from serious illness.
I can get the booster here but they won't give it till 6 months after the 2nd one which is the day I go to the UK 🙂