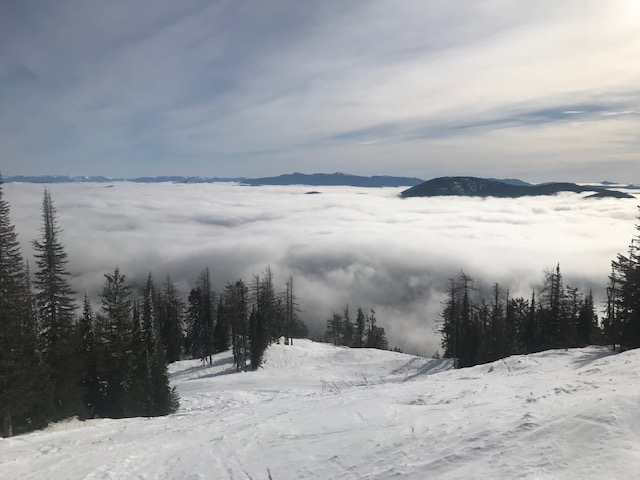 Above is the Kootney sea from the top of Sally's alley a run on Red mountain. You can see Salley's alley from town in photo below, which I took earlier in the season.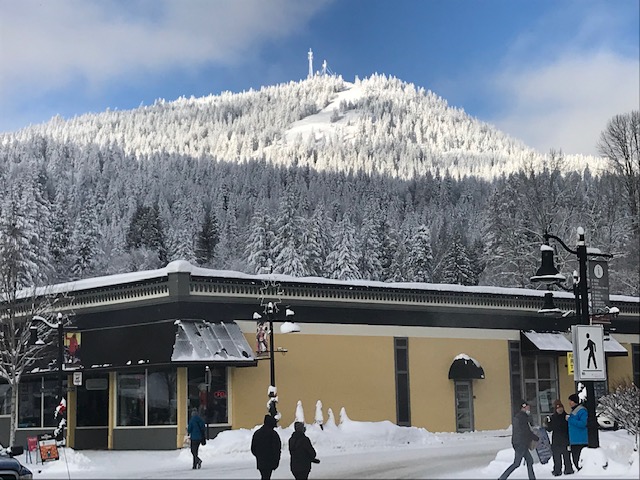 Below is a view from the same spot with no Kootney sea (inversion fog) of the town Rossland and 9 K's further down the mountain on the left is a town called Trail with the Columbia river running through it.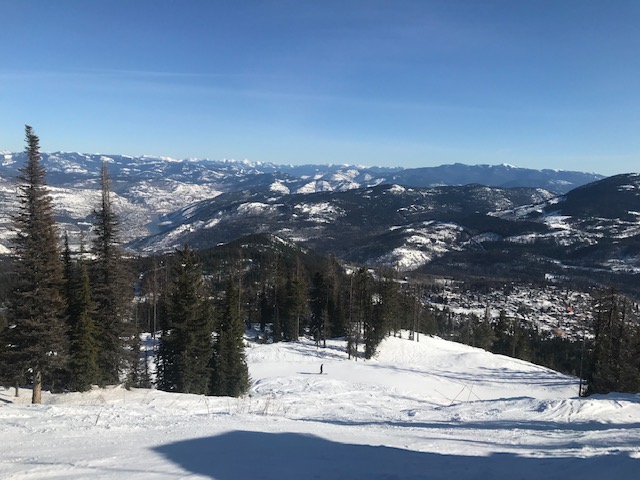 I took the photo above and below today, it was a nice sunny day but the temp's were still cold and it didn't turn into a spring ski-in day like yesterday. We did get 4cm last Thursday and a total of 10 cm over a few days which gave us a few days back country before the wind and sun affected the snow conditions back country 🙁
Below is the North face of Granite mountain which is the main mountain at Red, The North face is a GR8 area to ski and has some nice steep tree run's unfortunately we have only had a base of 1.4 meters all winter and the north really needs a good 2 meters before it is good to ski all over due to logs and stumps under the snow, when it was good in the first three weeks we were ski-in back country most days and have only done 4 run's on the North side this winter which is very unusual. Normally by the end of December we have a 2 meter base and now it is the 11th Feb and we only have 1.4 meters.
There doesn't look like much in the forecast over the next week and I have 5 weeks left before I head to England on the 17th March so hopefully we do get some or it stays cold otherwise there won't be any snow left to ski. But Red normally delivers the goods.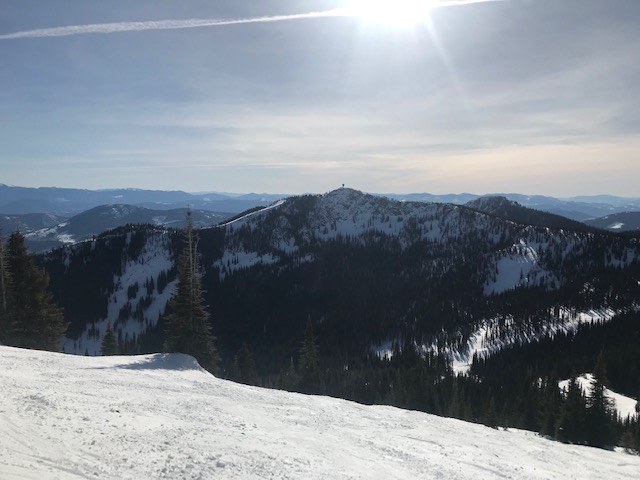 Below as I was going up the Mother lode Chair to the top of the above Granite mountain there were Elk or Moose tracks going up the groomed run which he must have done after the groomer had groomed the track. A friend said it was a elk cause the Moose has a longer stride than a Elk.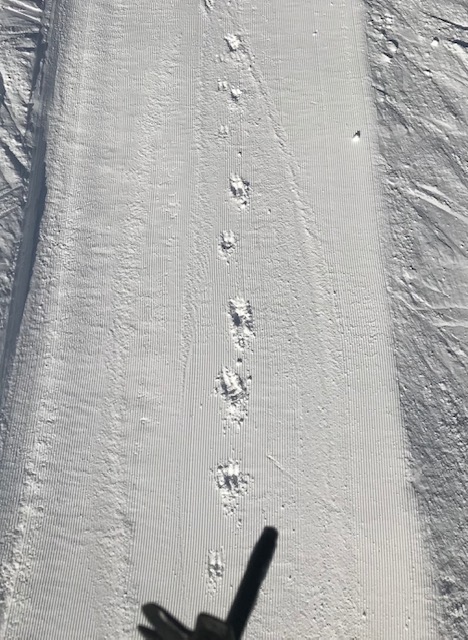 Even though it hasn't been a good snowy winter, the last bad winter locals are saying was 2015/16 and I came for the last 3 weeks of that one on my way to England and it was bad and only skied 1 week at the top and 1 week down on the lower mountain, ski-in is the main reason to come here but also the energy of the town and the people that are here is awesome and just being here in Rossland is a joy in itself, :-).